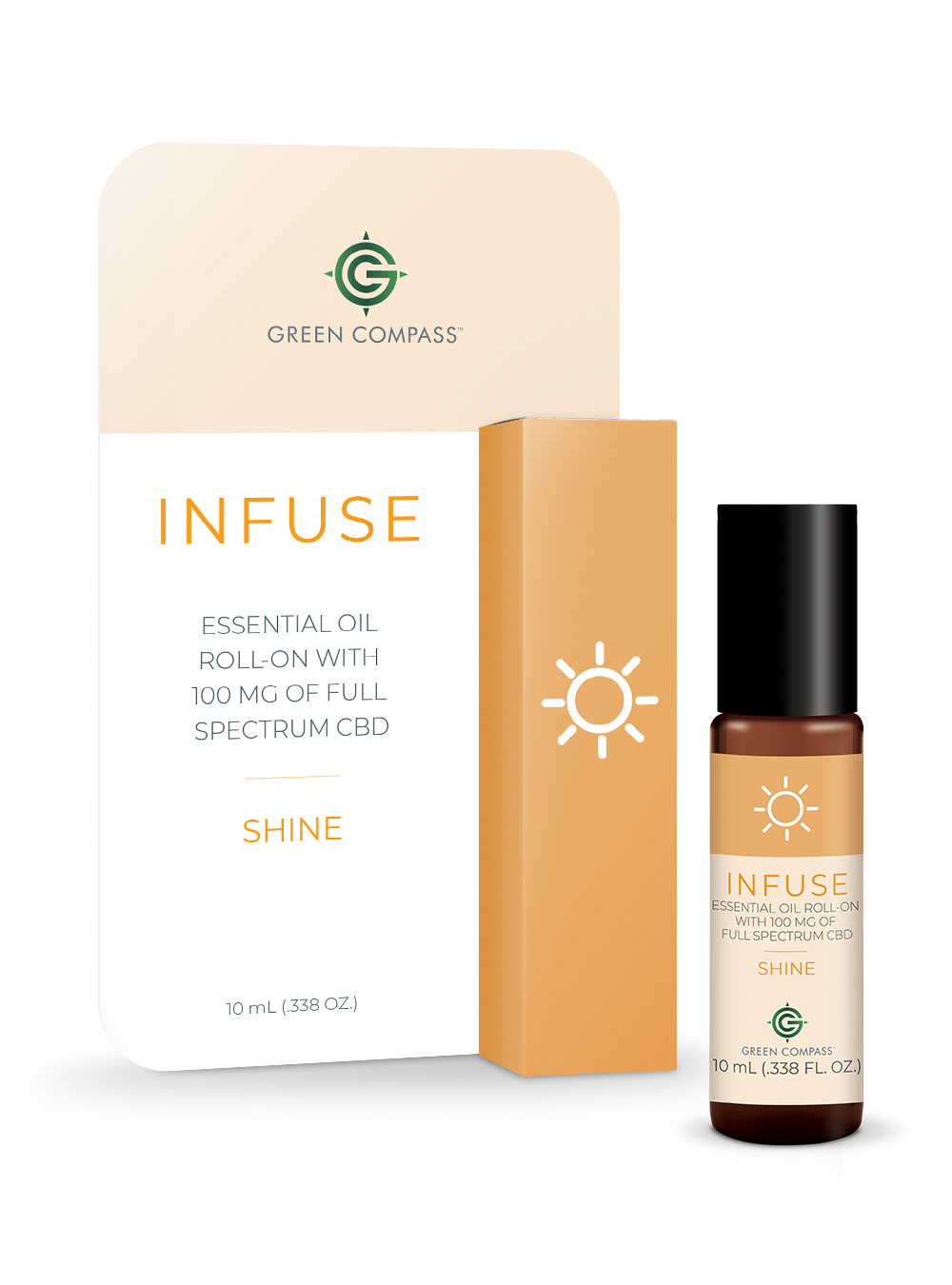 Shine Uplift Blend
$29.95
$23.96 Preferred Customer
Product Information
Use this proprietary blend of CBD infused with essential oils to uplift and energize you when you have feelings of sadness or lack of energy. Roll on your wrists or inhale deeply as you go throughout your day. This summer citrus blend of oils will be sure to bring positive vibes your way.
COAs:
Ingredients
MCT oil, full spectrum hemp flower extract, citris nobilis (red mandarin), citrus sinensis (blood orange), citrus limon (lemon), vanilla planifolia (vanilla).
*Always consult your physician before using any CBD products.
* Full Spectrum and Isolate products could contain very trace amounts of THC that are below detectable levels by our third party lab tests. Products are tested by using liquid chromatography, detecting THC levels over 100 PPM. If you are subject to drug testing then you may want to consult with the testing facility and your employer before using these products. Green Compass cannot guarantee the outcome of customer drug tests.

*These statements have not been evaluated by the Food and Drug Administration. These products are not intended to diagnose, treat, cure or prevent any disease.