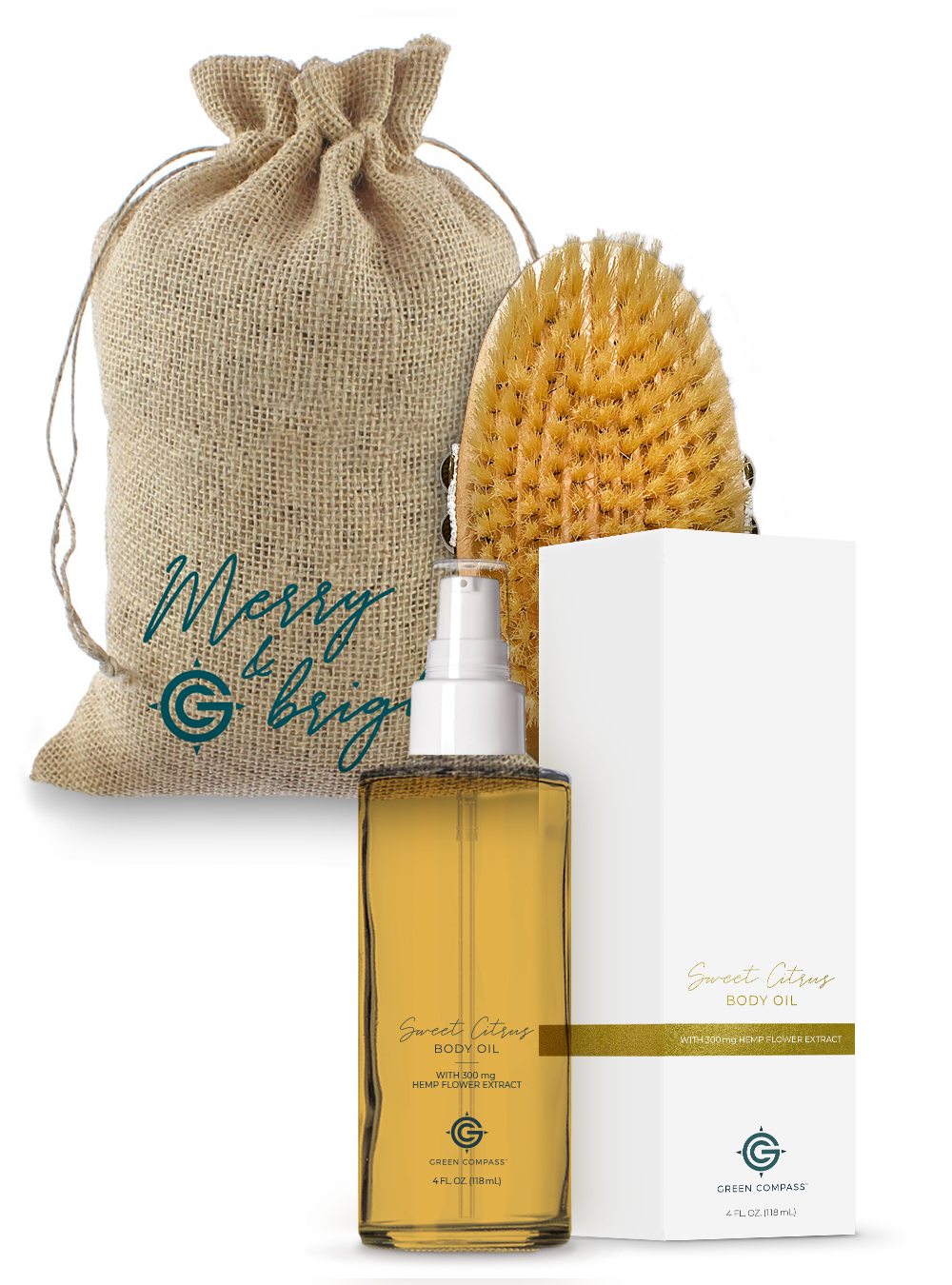 Limited Edition - Sweet Citrus Body Oil Holiday Gift Set
$95.96
$119.95 Retail Customer
Benefits
Our Sweet Citrus Body Oil promotes supple, glowing skin. This luxurious full body oil is non-comedogenic, lightweight, will aid in protection against oxidative stress, and support elasticity with its potent botanical antioxidants. Working well with all skin types, mature skin and young will benefit from using this CBD rich body oil.
With 300mg Hemp Flower Extract.
Product Information
Directions- Massage into skin after bathing to allow nourishing oils to lock in moisture.
COAs:
Ingredients
Organic Golden Jojoba Oil, Organic MCT Oil, Cranberry Seed Oil, Red Raspberry Seed Oil, Sea Buckthorn Seed Oil, Organic Sweet Orange Oil and Natural Hemp Derived CBD Extract
*Always consult your physician before using any CBD products.
*Full Spectrum and Isolate products could contain very trace amounts of THC that are below detectable levels by our third party lab tests. Products are tested by using liquid chromatography, detecting THC levels over 100 PPM. If you are subject to drug testing then you may want to consult with the testing facility and your employer before using these products. Green Compass cannot guarantee the outcome of customer drug tests.

*These statements have not been evaluated by the Food and Drug Administration. These products are not intended to diagnose, treat, cure or prevent any disease.