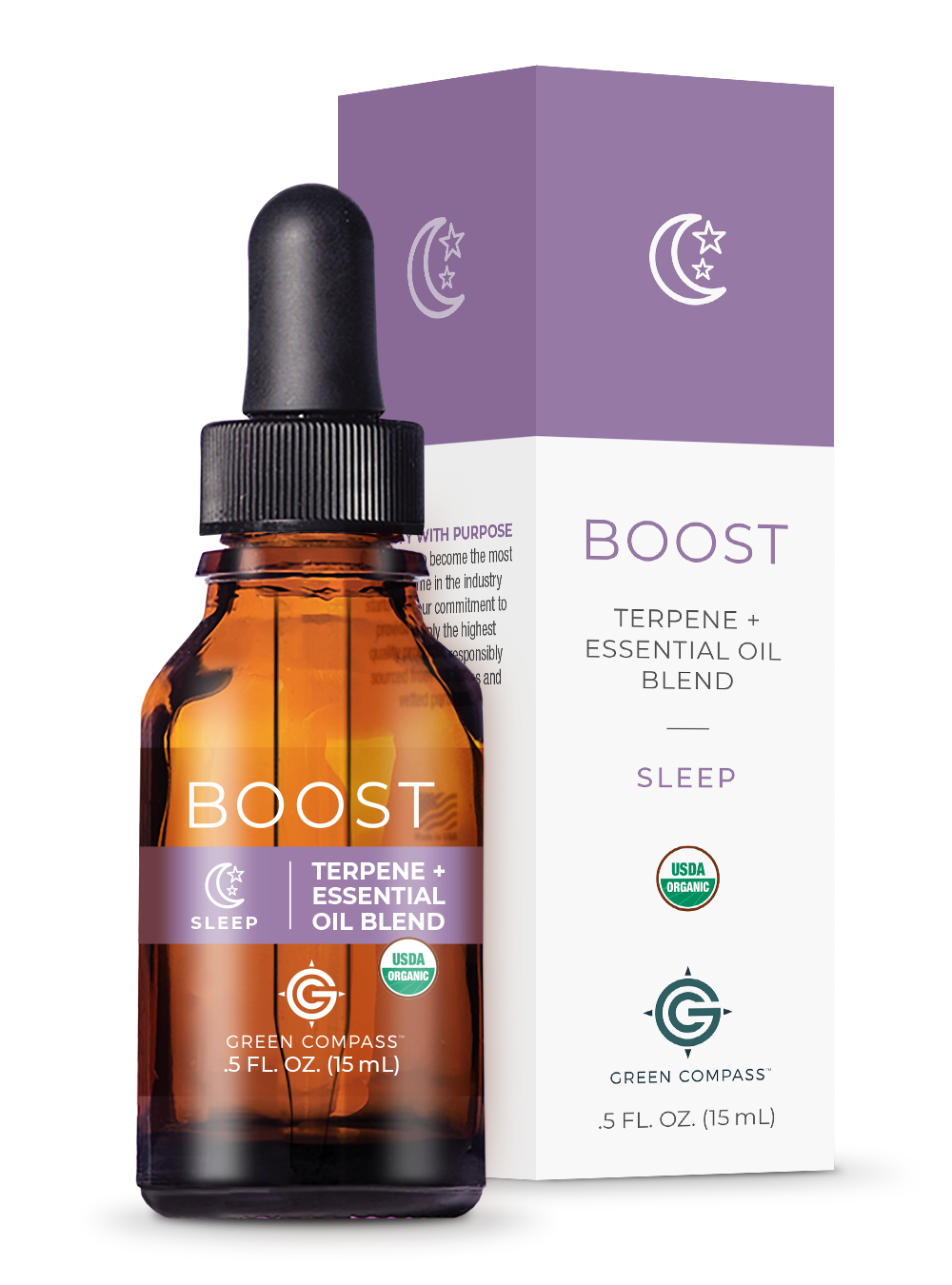 BOOST - Sleep
$41.95
$33.56 Preferred Customer
Benefits
Product Information
INGREDIENT HIGHLIGHTS :
• Lavender Agustifolia Oil (Organic Lavender Oil):
High In Linalool and linalyl acetate. Linalool found in lavender has been shown in studies to have the ability to bring elevated stress levels to within normal conditions. Lavender oil has a very long history of usage.
It is able to support the body's ability to relax without a sedative quality. Has also been shown to relieve muscle tension.

• Anthemis Nobilis Flower Oil (Organic Roman Chamomile Oil):
Rich in esters which are known to be calming, chamomile has been used throughout history to gently comfort and be emotionally restorative. This will encourage calming before a restful night sleep or during the day if emotions are high.

• Vanilla Planifolia (Organic Vanilla):
A hint of vanilla will help release tension and calm an overactive mind. Adds a touch of sweetness to the blend.

• Melissa Officinalis Oil (Organic Lemon Balm):
High in geranial and beta-caryophyllene which
are soothing to the nervous system. Lemon balm has been touted as promoting restful sleep and easing feelings of nervousness. May also support a healthy immune response.
COAs:
Ingredients
Proprietary Hemp Derived Terpene Blend, Lavandula Augustifolia (Lavender), Anthemis Nobilis (Roman Chamomile), Melissa Officinalis (Lemon Balm), Vanilla Planifolia (Vanilla) MCT Oil
*These statements have not been evaluated by the Food and Drug Administration. These products are not intended to treat, cure or prevent any disease.