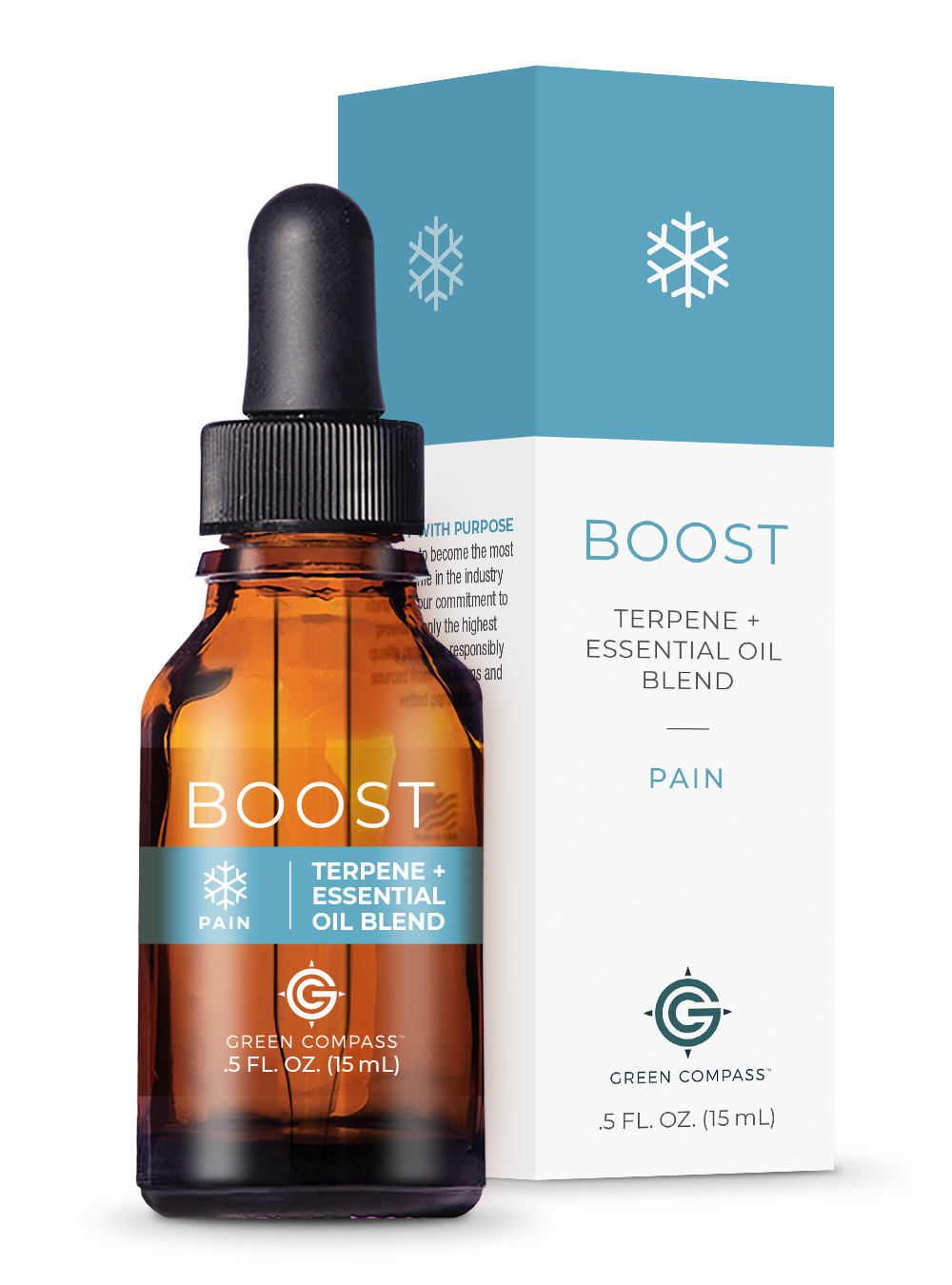 BOOST - Pain
$34.95
$27.96 Preferred Customer
Benefits
Product Information
Highlights:
• Turmeric CO2 Extract:
Turmeric is well known in Ayurvedic medicine and a traditional spice used in culinary dishes in India. Commonly used for pain relief and its anti-inflammatory qualities. Turmeric also has powerful antioxidant effects which can help support a healthy immune response to general inflammation throughout the body.

• Black Pepper:
when combined with Turmeric it boosts the absorption, some say making turmeric 100x more bioavailable.

• Frankincense Extract:
Frankincense is known to be the most precious and sought after extract known throughout history. This very rare oil is harvested sustainably in Somalia. Historically this oil holds a high respect for its medicinal purposes and spiritual significance. It is known for being supportive of the central nervous system and its powerful anti-inflammatory effects. It can stimulate circulation which can have a positive effect in healing and general
cellular repair.

• Mushroom Extract:
Mushrooms are highly antioxidant. Our mushrooms are American grown and harvested. They are good for general aches in the body and anti-inflammatory throughout the entire body when taken internally. These mushrooms have the ability to nourish healthy cells and support an overall immune response. Mushrooms are known to be adaptogens, which means they gently nourish the body by adapting to what your specific body needs. Mushrooms have over 200 photonutrients- particularly high in beta-glucans.

• Cinnamon Bark:
Has a high content of cinnamaldehyde, and it helps support
a healthy immune system.
Ingredients
Proprietary blend of terpenes, Turmeric extract, Frankincense extract, Mushroom extract, Cinnamon extract, Black Pepper extract, MCT oil
*These statements have not been evaluated by the Food and Drug Administration. These products are not intended to treat, cure or prevent any disease.